Concrete Mixing Plant Installation in Bangladesh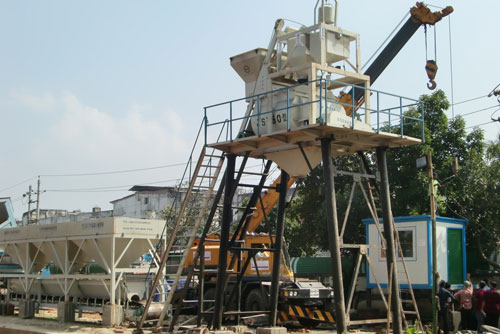 Our engineers went to Bangladesh to help our customers install the HZS35 concrete mixing plant.

Bangladesh HZS35 Concrete Batching Plant is automatic control plant. It includes JS750 Twin-shaft Concrete Mixer, PLD1200 Aggregate Batching System, Cement Weighing System, Water Feeding & Weighing System, Admixture Feeding & Weighing System, and Computer Control System.
After the installation and erection, the concrete batching plant works steadily. The control software is in English; the operator can control the whole plant through computer and guard the work state easily. Meanwhile, the HZS35 can produce various grades of concrete based on customers' requirement. The mixture ratio of concrete can be kept into the software, and the data can be edited so that the plant can make out accurate concrete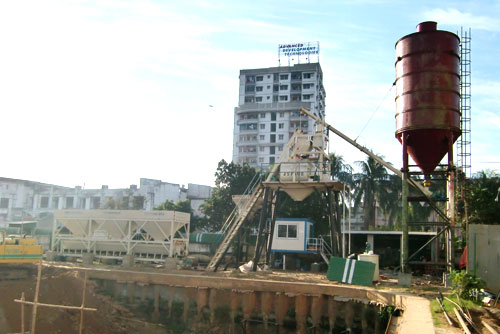 .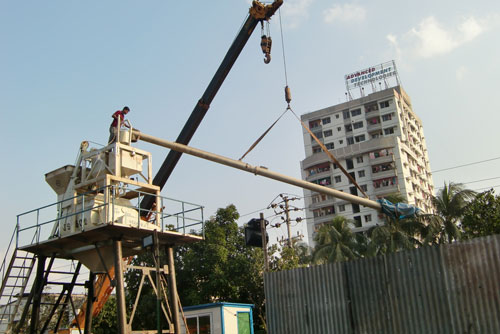 Contact Us
Address:Industrial Equipment Zone,Zhengshang Road Zhengzhou Henan
Zip: 450000 China
Fax:+86-371-63935058
E-mail:sales@unique-cons.com
TEL:+86-371-63699132